Satisfying rigorous standards,
just like human-use pharmaceuticals

Like their human-use counterparts, Fujita Pharmaceutical products are manufactured and sold with the approval of the Japanese government. Active ingredients, auxiliary ingredients, containers, and even manufacturing factories all satisfy national standards.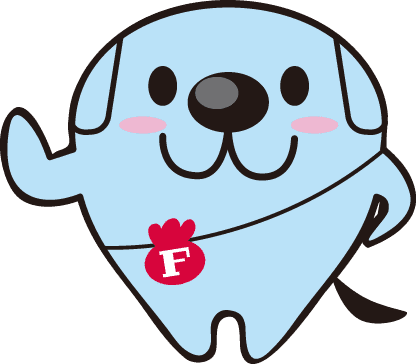 Delivering exceptional products of
consistently high quality
Fujita Pharmaceutical supplies exceptional products of consistently high quality to
its customers by relying on organizational structures mandated by the Japanese government and a testing regime
that satisfies rigorous standards.
Manufacturing structures that satisfy production control and
quality control standards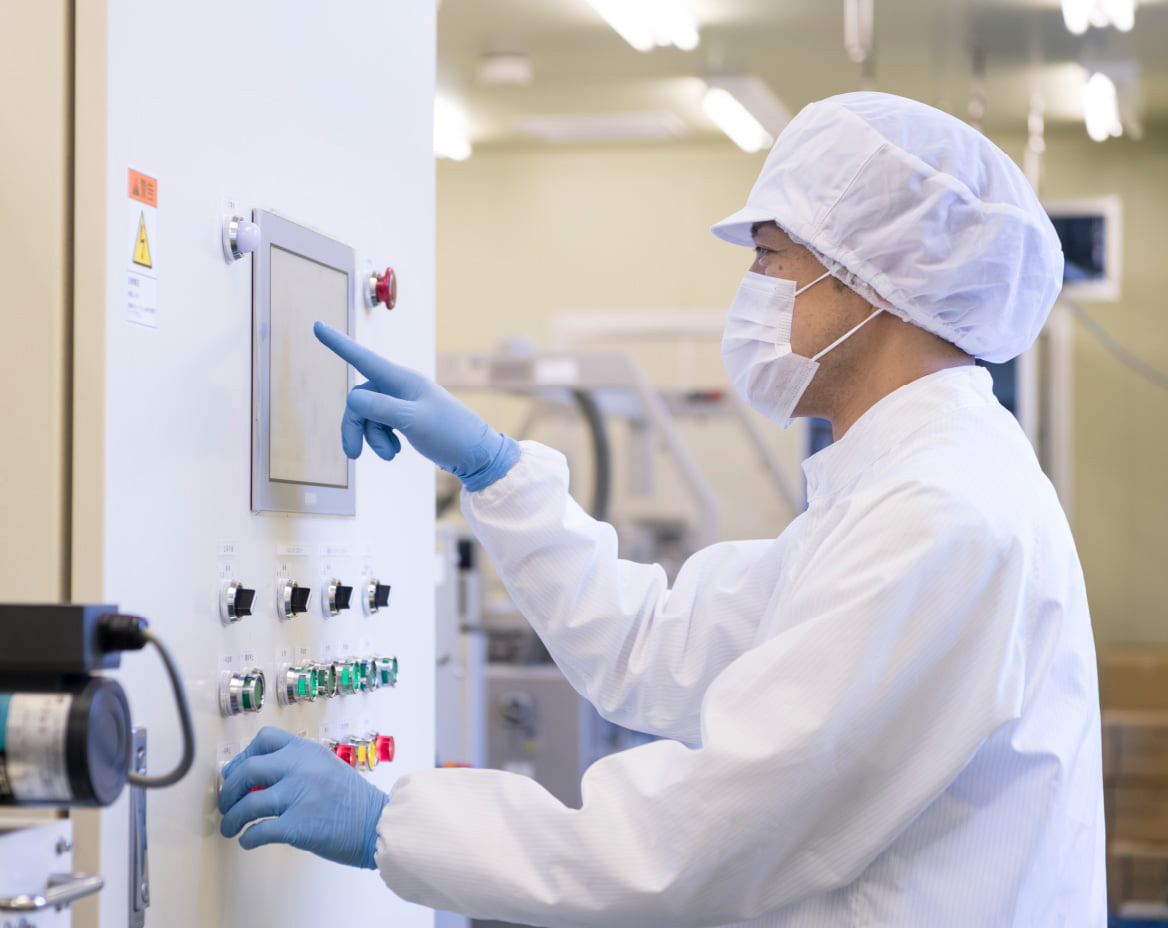 Factory manufacturing
management and
quality control standards (GMPs)
We've put in place manufacturing and inspection structures that satisfy a set of rigorous standards known as Good Manufacturing Practices (GMPs), which are also used in the manufacture of human-use pharmaceuticals. Strict requirements have been put in place to govern everything from factory construction and design to manufacturing device standards, worker health management, dressing methods, work records, and data retention.
Ensuring even higher levels of quality and safety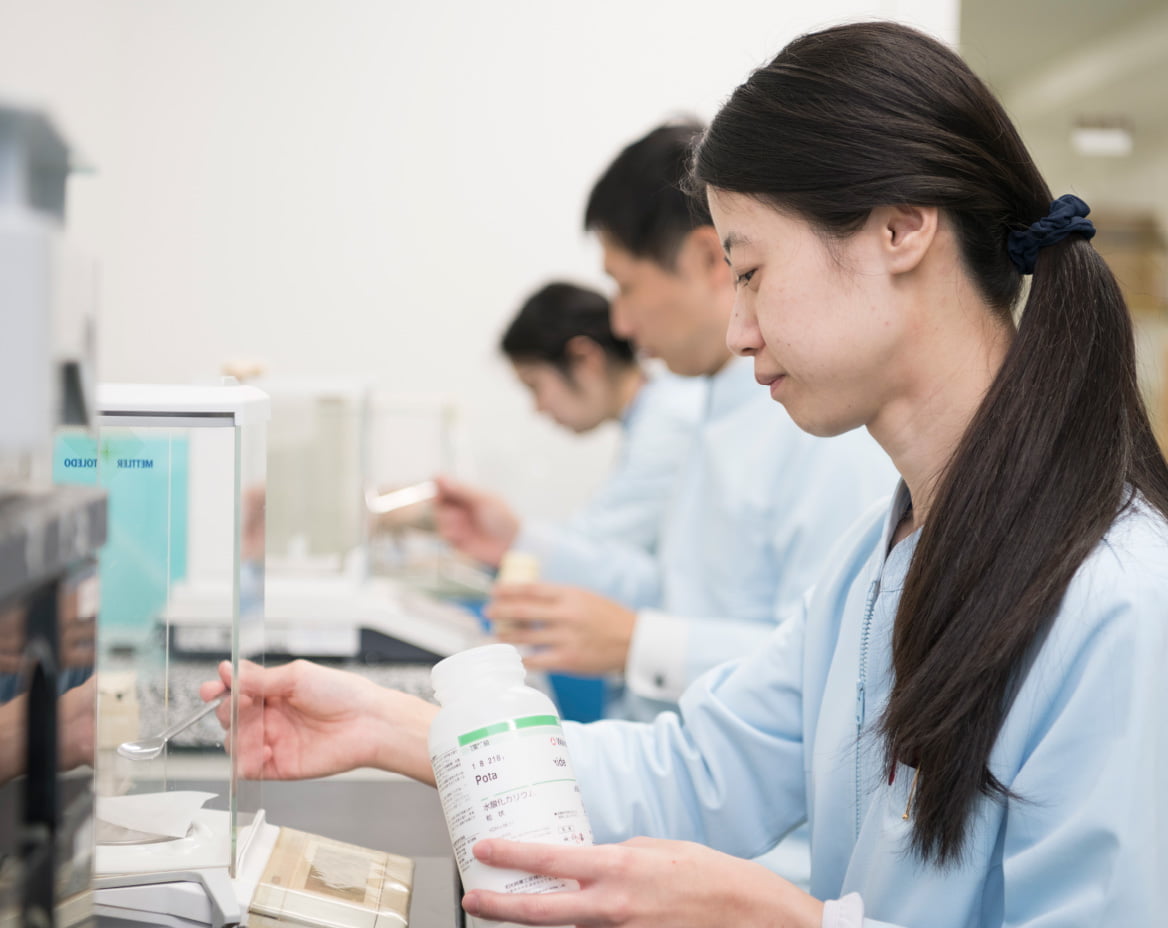 Manufacturer and
seller quality control standards (GQPs)
Fujita Pharmaceutical takes responsibility as a pharmaceutical company for shipping veterinary-use pharmaceuticals to the market only after they have satisfied manufacturer and seller quality control standards known as Good Quality Practices (GQPs).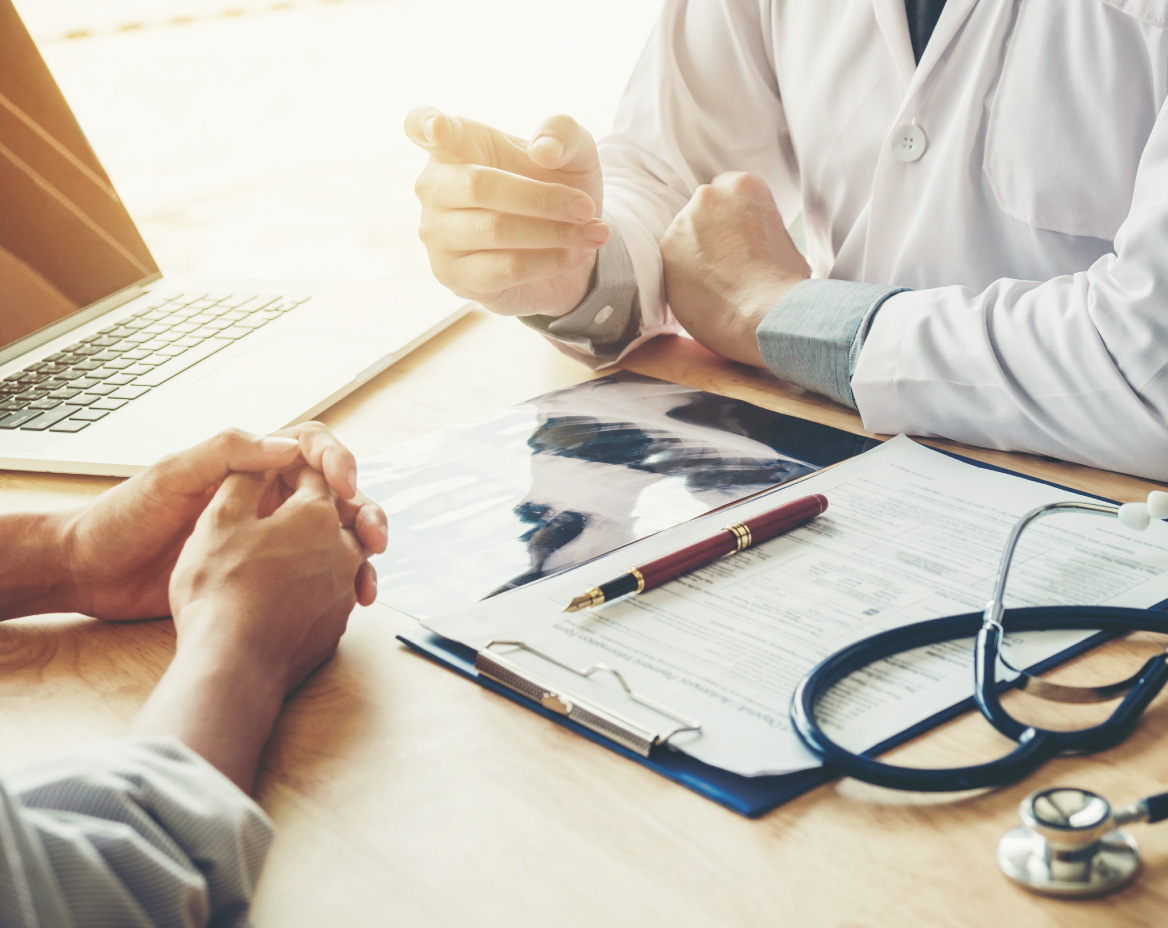 Safety management
standards that apply after
a product's manufacture and sale (GVP)
Before Fujita Pharmaceuticals products are used, they are supplied by distributors and veterinarians. In the event of an issue, we work with those distributors and veterinarians to resolve the problem in accordance with sales management standards known as Good Vigilance Practices (GVPs), which are imposed by the Japanese government and apply after manufacture and sale. Please note that products that are parallel-imported from overseas do not qualify for this type of support.